Living with or loving someone who is suffering from Post Traumatic Stress Disorder (PTSD) can be a difficult journey. It's even more bewildering when your loved one pushes you away, leaving you feeling helpless and uncertain about how best to support them. While the symptoms of PTSD can manifest differently in everyone, common signs include flashbacks, hyper-vigilance, and avoidance behaviors. This avoidance often results in the person with PTSD distancing themselves from those they care about, creating a difficult time for all involved.
Understanding the complexity of PTSD, the types of trauma that can trigger it, and the long-term effects it can have on an individual is crucial. The traumatic events that lead to PTSD are not something that the affected person can just 'get over'. They may struggle to talk about their trauma, and rebuilding trust and safety can be a lengthy process. It is important to remember that this is not a reflection of you or your relationship, but rather a symptom of the disorder they are grappling with.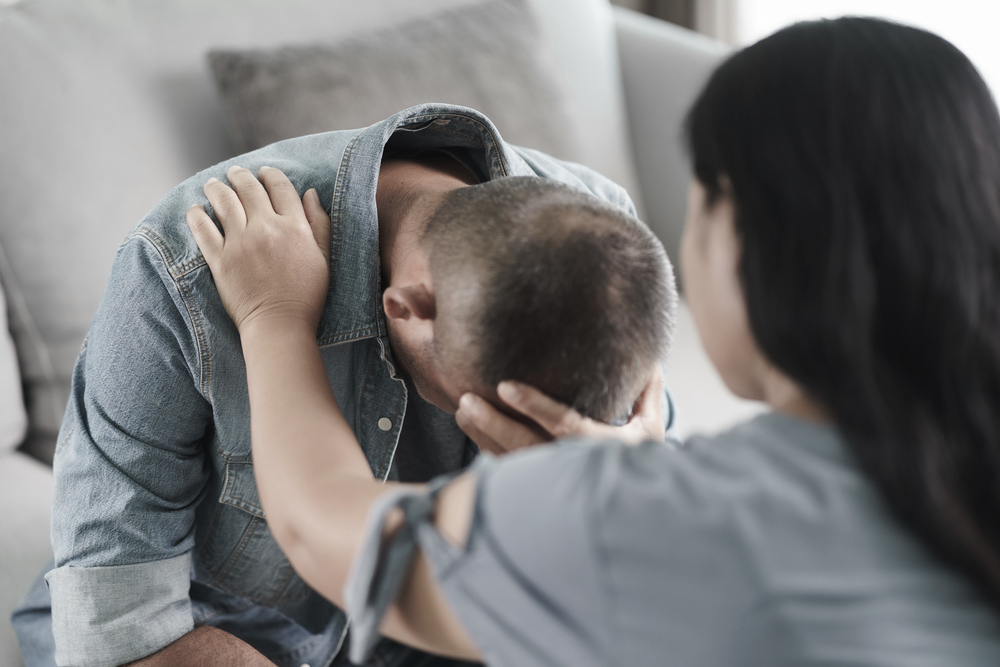 This article aims to shed some light on why people with PTSD might push loved ones away and offers some insights into seeking professional help. We will look into the importance of understanding the person with PTSD, how to make them feel safe, and the role of support groups. Remember, it's not about providing all the answers, but about walking alongside your loved one, offering empathy, patience, and compassion in their healing journey.
#1 Stay Calm
When interacting with a loved one who is suffering from PTSD and pushing you away, the importance of maintaining calm cannot be overstated. Their reactions can often be unpredictable or intense, which can trigger your own emotional responses. However, it's crucial to keep your nervous system in check and remain calm even when faced with rejection or hostility.
It's essential to understand that their behavior is a symptom of their disorder and not a reflection of their feelings towards you. Therefore, don't take it personally. Remember, they are dealing with a significant amount of emotional turmoil, and their actions are a response to this internal struggle. As a family member or friend, your calm presence can provide a sense of stability and security amidst their chaos.
Staying calm also involves setting boundaries for your mental health. While it's important to support your loved one, you must also protect your well-being. A mental health professional can guide you on how to establish these boundaries effectively without causing additional distress to your loved one. This balance ensures you can provide support without compromising your own emotional health.
#2 Communicate Your Support
Effective communication is a cornerstone in showing your support to someone with PTSD. It's not just about expressing your concern and readiness to help, but also about doing so in a manner that respects their feelings and personal space. It's important to remember that you can't force them to open up about their trauma; they need to feel comfortable and ready to share their experiences.
Active listening plays a crucial role in communicating your support. When they do choose to talk, listen empathetically and without interruption. Validate their feelings and experiences, and avoid offering unsolicited advice or trying to 'fix' their problems. Instead, reassure them that it's okay to feel what they're feeling and that you're there for them. This kind of communication can help build trust and make them feel understood and supported.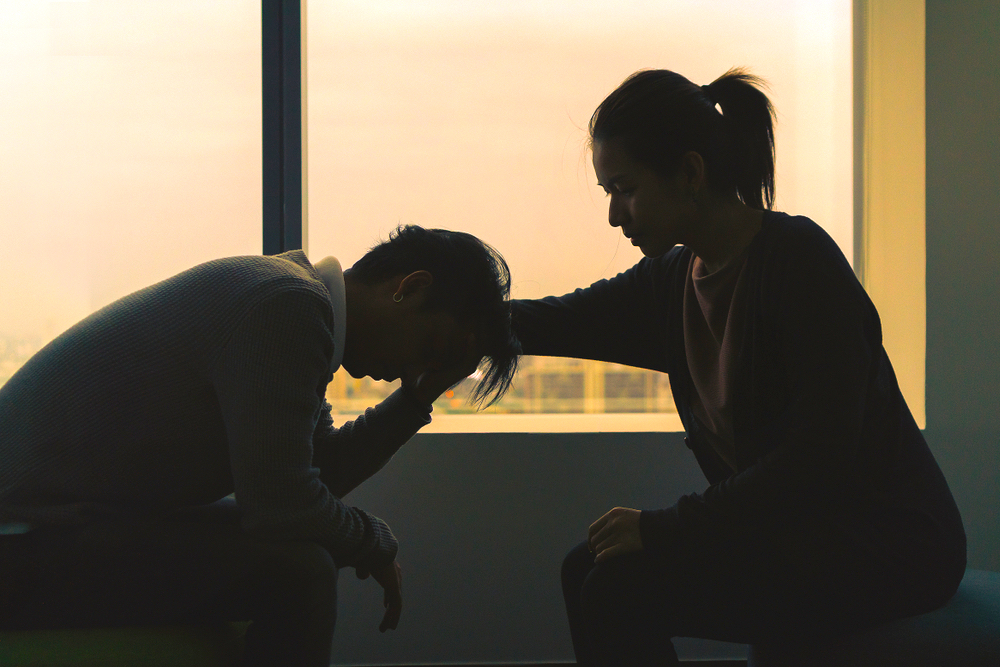 #3 Support Them Through Actions
Supporting a person with PTSD goes beyond verbal assurances; it's about showing them through your actions that you're there for them. This can take many forms, from small gestures of kindness to more significant acts of assistance. Respect their space and boundaries, but also be present and consistent in your behavior. This consistency can help build trust and reassurance during this difficult time.
Helping out with everyday tasks can be a practical way of showing your support. Whether it's doing chores, preparing meals, or assisting with errands, these actions can alleviate some of their daily pressures and stress. Remember, it's not about taking over their life, but offering a helping hand where needed. These actions can communicate your support more effectively than words often can.
At the same time, encourage them to engage in activities that they enjoy and which can provide a sense of normalcy and relaxation. Be patient, as it might take time for them to find enjoyment in these activities again. The goal is to show them through your actions that they are not alone, and that they can rely on you during this challenging journey.
#4 Create a Safe Environment
Creating a safe environment is paramount for a person suffering from PTSD. This involves both physical safety and emotional security. Ensure that their living space is comfortable and free from potential triggers.
Additionally, strive to be a source of positivity and reassurance, fostering an atmosphere where they feel understood and accepted.
#5 Find Professional Help
Finally, seeking professional help is a crucial step in the recovery process. Encourage your loved one to reach out to therapists or join support groups where they can connect with others going through similar experiences.
Seeking professional help can reduce the risk of your loved one turning to self-medicating with illegal substances to cope with their trauma.
Remember, it's important to approach this topic gently, respecting their readiness to seek help. This can be a tricky conversation to have, but it is of utmost importance for their safety and well-being.
Best Outpatient Treatment for Substance Abuse and PTSD
At Cali Recovery, we specialize in helping individuals suffering from substance abuse and PTSD. Our goal is to provide the best care for our clients, offering a comprehensive range of services tailored to meet their unique needs.
Contact us today to get help.