Luxury Facility
At Cali Recovery, we offer a luxurious and peaceful environment for individuals seeking addiction recovery. Our modern facility has vibrant spaces with natural light and high-end amenities to ensure our clients have a pleasant experience while they are here.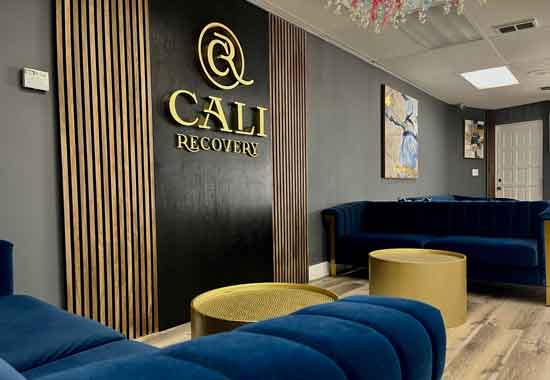 Safe Environment
At Cali Recovery, we strive to provide a safe and supportive environment for individuals recovering from addiction. Our facility is designed to create an atmosphere of healing, acceptance and understanding, allowing our clients to focus on their recovery without fear or judgement. We have experienced, compassionate staff members that are available around the clock to offer support and guidance as needed.
Modern Amentities
We understand that addiction recovery can be a challenging journey and we are here to help our clients every step of the way. Our facility is equipped with modern amenities, and comfortable spaces that facilitate positive emotions during therapeutic sessions and activities.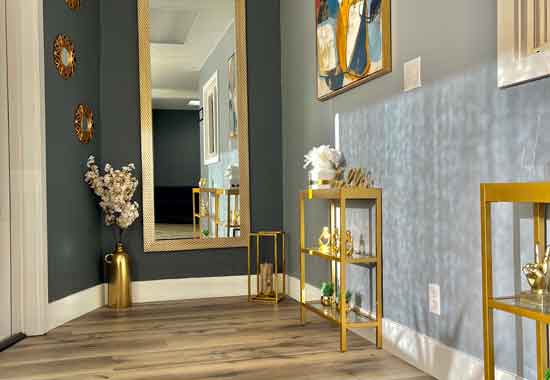 Group Rooms
Our group therapy rooms offer an inclusive sanctuary where clients can work through their deepest issues together with the guidance of certified expert counselors and therapists. Everyone is welcome as they embark on this life-changing journey towards wellness.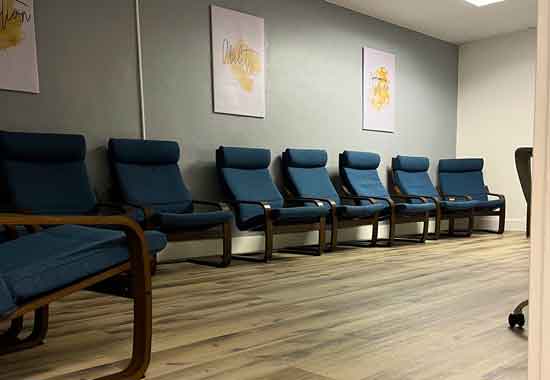 Private Sessions
Private therapy rooms at Cali Recovery for individuals for one-on-one sessions with a counselor or therapist. Our caring staff members are highly experienced and provide compassionate, nonjudgmental support to help our clients reach their goals.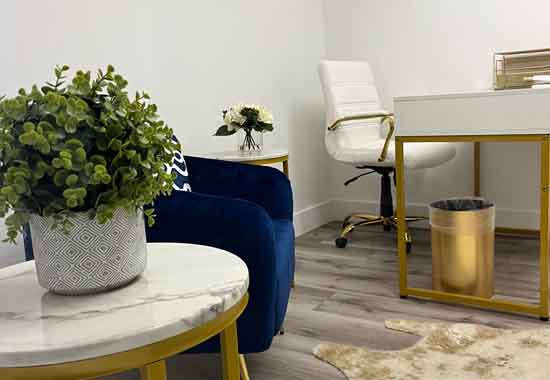 Positive Outcomes
At Cali Recovery, we prioritize the mental and physical health of every individual that visits us. We provide a variety of services to ensure that our clients can maintain or improve their overall well-being. Our emphasis on personalized care helps create a peaceful and empowering experience for our clients. We understand that each person has different needs, so we take the time to listen to what they need from us in order to make their recovery journey as comfortable and successful as possible.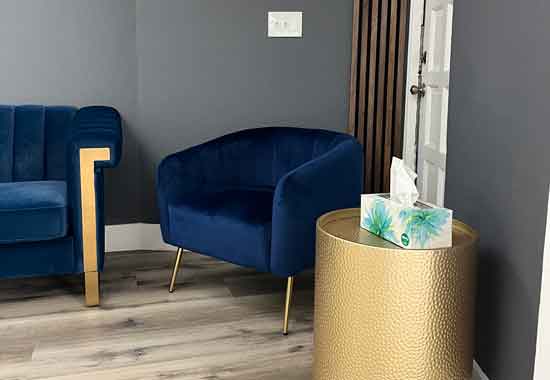 Community Rooms
Community areas at Cali Recovery provide our clients comfortable and convenient opportunities to experience light socialization in between group or individual therapy sessions. Connections formed between clients in these settings can compliment the healing process because individuals recognize they are not alone on a common journey of recovery.