The power of social media is undeniable, especially when it comes to mental health. It has become a vital platform for people to seek out support and raise awareness for mental health struggles. As an outpatient rehab for addiction and mental health, we recognize the importance of social media in providing individuals with a safe space to connect with others and share their experiences.
However, the vast amount of advice and information available on various mental health topics through social media platforms can be overwhelming. Popular hashtags for #mentalhealth can make content easier to discover and provide a sense of community in a world that can feel isolating.
Using the right hashtags on Instagram, TikTok, and Facebook is crucial to reaching a wider audience.  With that in mind, we've curated a list of the best mental health hashtags to use on your social media. Join the conversation, help break down the stigma, and discover new resources available to you.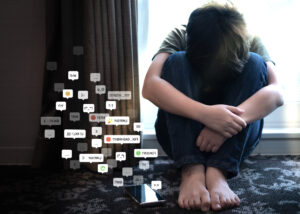 #mentalhealthawareness
This widely used hashtag can help to increase awareness about issues surrounding mental health. It is perfect for sharing information on common mental health disorders, resources for recovery, and promoting campaigns and fundraisers that aim to support individuals struggling with mental health.
#youarenotalone
This hashtag can bring a sense of community and comfort to those who are feeling isolated or lost. It encourages individuals to share their struggles and connect with others who may be going through similar experiences. It is an excellent hashtag for those who are seeking support or those who are looking to support others.
#mentalhealthmatters
This hashtag can be used to discuss the importance of prioritizing mental health, treating mental health like physical health, and eliminating the stigma around mental health. It is perfect for sharing personal stories, advice and tips for self-care, and encouraging others to prioritize their own mental health.
#endthestigma
This powerful hashtag is great for raising awareness about mental health stigma and challenging society's false beliefs surrounding mental health conditions. By using this hashtag, people acknowledge that individuals with mental health struggles should not be ashamed and that their experiences are valid.
#mentalhealthrecovery
This hashtag is empowering for individuals who have gone through the recovery process, highlighting their progress and sharing their journey. It can provide hope to others who may be struggling and serve as a reminder that recovery is possible.
#mentalhealthsupport
This hashtag serves as a virtual support group for those who may not have access to in-person support or a therapist. It allows people to share their struggles and receive encouragement from others who can relate.
#selflove
This hashtag is perfect for discussing self-care practices and self-love. It can be used to share inspirational stories, positive affirmations, and helpful tips for building a healthier relationship with oneself.
#anxiety
One of the most common mental health struggles, this hashtag can be used to discuss the physical and emotional symptoms of anxiety, provide tips for managing anxiety attacks, and connect with others who share similar experiences.
#inspiration
A positive hashtag used to share uplifting stories, offer advice for living a meaningful life, and provide encouragement to those who may be struggling. It can be used to remind people that there is hope and that they are not alone in their journey.
#therapy
This hashtag can be used to discuss the various forms of therapy, such as individual and group counseling. It is also a great way to find resources for finding a qualified therapist or support group.
#wellness
This hashtag can be used to promote healthy habits that lead to increased overall wellbeing, such as proper nutrition, physical activity, and self-care practices. It can serve as an inspiration to make positive changes in one's life.
#mindfulness
Mindfulness is a great tool that can help manage stress, anxiety, and depression. This hashtag is perfect for discussing mindfulness techniques, such as meditation and yoga, and sharing tips on how to incorporate these practices into one's daily life.
#mentalhealthadvocate
This hashtag is used by those who are actively advocating for mental health awareness. It can be used to share articles, campaigns, and resources that aim to support individuals with mental health struggles.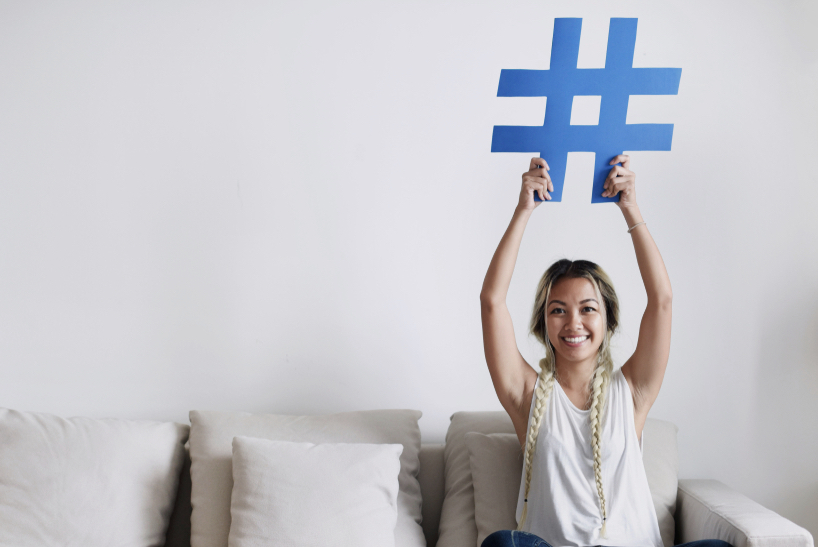 Copy the Top Mental Health Hashtags
#mentalhealth #mentalhealthawareness #youarenotalone #mentalhealthmatters #depression #endthestigma #mentalhealthrecovery #mentalhealthsupport #selflove #anxiety #inspiration #therapy #wellness #mindfulness #mentalhealthadvocate  #positivity #love #life #happy #selfcare #motivation #wellness #health #healing  #loveyourself #inspiration #psychology #happiness #fitness #mindset  #positivevibes #quotes #meditation #mentalillness #wellbeing #instagood #recovery
Get Help for Addiction and Mental Health Issues in Los Angeles, CA
At our outpatient rehab, we offer a variety of programs and services to help individuals who are struggling with addiction and mental health issues. We provide individual and group therapy, education groups, relapse prevention groups, peer support groups, case management services, and more.
Our goal in our outpatient rehab clinic is to address the root causes of your addiction and mental health issues, as well as provide you with the resources and support needed to achieve sobriety and improve your overall well being. We understand that recovery is a long process, but we are dedicated to helping you on your journey and providing you with the tools necessary for success.
Call Cali Recovery today.